A car audio system is a device that is installed in a vehicle to give entertainment and information to the people in the car. For more than a generation, fans had been inventing new ways to introduce speakers into their automobiles, but the first true car radios didn't arrive until the 1930s. Vehicle audio is currently a part of automotive informatics, communications, in-vehicle security, wireless sync calling, navigation, and remote diagnostics systems, and was originally used for listening to music and radio. The same loudspeakers can be used to reduce road and engine noise using active noise management, or to enhance engine noises, such as making a smaller engine sound larger. This website presents a list of the top 10 budget cars with the best sound systems, the manufacturers with the finest sound systems ever created.
People spend money on fancy bumpers, bigger wheels, and updated interiors, but the audio system in their car is typically ignored. The greatest car audio systems can give a concert-like experience in the safety and comfort of your car cabin, whether we're stuck in traffic or cranking up a playlist for a road trip. The best cars with the best sound systems these days can produce an entire bubble of sound, similar to a pair of high-end audiophile headphones, whether you're driving or sitting in the backseat.
The sound quality of those systems varies greatly, so if you don't want to install your own speakers and subwoofers, you need think about what you're buying. Pay attention to the sound system that comes with the car you're contemplating the next time you go car buying. These are cars with the best sound systems 2023 of the best audio systems available in cars.
Must Check: Top 10 Best New Cars With Boss Speakers
#1. McLaren Automotive x Bowers & Wilkins
McLaren, the high-octane British sports car brand, is no stranger to thrills on the roads and racetracks, but with a new cooperation with Bowers & Wilkins, the business has turned up the volume on its sound systems as well. The historic audio firm has long been known for its high-end headphones and speakers, which can now be found in the all-new McLaren GT.
The car comes with a Bowers & Wilkins 12-speaker premium audio system with carbon-fiber sub-bass woofers and Kevlar mid-range drive units as options. The audio system in the McLaren GT roars and rumbles with sound that is as impressive and dynamic as the sports car's superior handling. Bowers & Wilkins speakers have been used in some of the world's top recording studios, including the iconic Abbey Road in London, and when combined with McLaren's performance-driven heritage, the audio system in the McLaren GT roars and rumbles with sound that is as impressive and dynamic as the sports car's superior handling.
As this is a bold and powerful sound system, you can fire up the beats if you truly want to feel the music. What we appreciate about the speakers is that they are loud, but not so loud that you can't hear the engine humming. After all, this is a McLaren, and you want to hear that when you speed off the line. McLaren Automotive is the cheap cars with good sound systems in 2023.
Also Check: Top 10 New Cheapest Luxury Cars With 600 Horsepower
#2. Chevrolet Corvette Stingray x Bose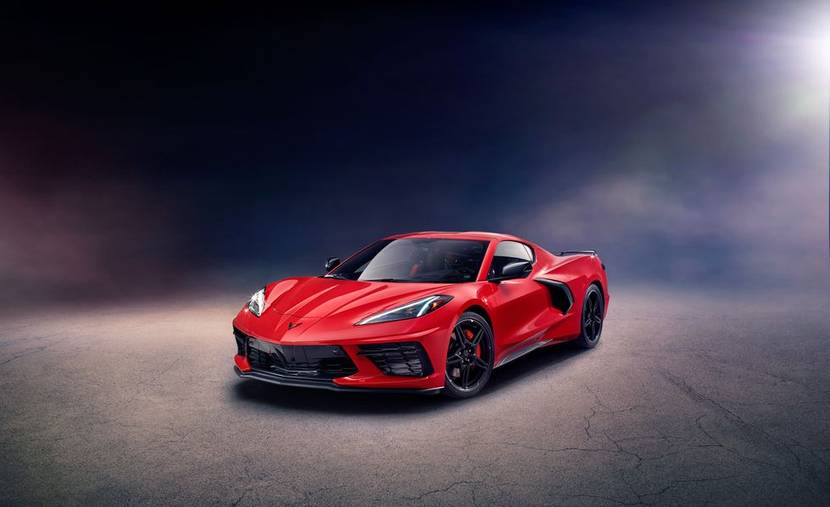 Chevrolet turned to one of the top audio brands in the business, Bose, when it needed a new car audio system to go with their remodeled Corvette. The end result is a beautiful 14-speaker Bose Performance system in the Corvette Stingray that provided one of the most astounding listening experiences we've ever had in any vehicle.
Engineers from both companies worked on not only expanding the soundscape within the car cabin, but also reworking the entire construction of the sound system, since the Corvette changed to a mid-engine design from the more traditional front-engine arrangement. With a mix of neodymium speakers across the dashboard, along the tops of the doors, and in the back of the cabin, the result is a perfectly-positioned acoustic enclosure. The bass is provided by two 10-inch Bose woofers, one in each door. Both the driver and the passenger enjoy well-balanced, wide-ranging sound thanks to 14 perfectly placed speakers in total, the most Bose has ever put into a two-seater.
The customized Bose audio system produces studio-quality sound, allowing you to hear a song just as the artists intended. The highs and mids are all beautifully blended, and the bass purrs rather than rumbles, adding to the soundscape without being overpowering. The speakers are positioned in such a way that they reproduce 360 degrees of sound. When you pull the top off the automobile, Bose engineered the sound system to automatically adapt your tunes. Your tunes sound rich, smooth, and crystal clear even if your hair is blowing in the wind.
Also Check: Top 10 New Cheapest Cars With V12 Engines
#3. Jaguar F-TYPE x Meridian
Behind the wheel of a Jaguar F-TYPE to experience the excitement of a slim and fast sports car around tight twists and turns. The car's excellent handling and aerodynamic body performed admirably on Mulholland Drive's sweeping curves and the plains of the Malibu canyons. But we were also blown away by how good our driving soundtrack sounded.
Jaguar has teamed up with Meridian to offer three distinct car audio systems for the upcoming F-TYPE. We put 14 speakers in a car that put out 380 watts of huge, bright sound and had two subwoofers in the back to really bring out the bass. Meridian's Jaguar automobile audio systems, on the other hand, can have up to 26(!) speakers and 1300 watts of power on some F-TYPE models. All of this is to imply that the car's sound is as exhilarating as its performance.
Our car's music had been fine-tuned for clarity and contrasts, and the intelligent speaker placement ensured that sound reverberated throughout the cabin. The soundtrack was vast and spacious, as if we were listening to music in a symphony hall, thanks to the sound system's design, which is engineered to integrate smoothly with the car's sumptuous interior. Meridian claims that its automotive audio systems utilize a proprietary algorithm to "tune" the music to autocorrect or adjust for the various surfaces and textures found in automobile interiors.
Also Check: Top 10 Best Luxury Sedans With High Ground Clearance
#4. Acura TLX x Panasonic
Since 2004, Acura has collaborated with Panasonic on automobile audio systems, and the results of that collaboration can be seen in Acura's new ELS STUDIO 3D Sound System. On the 2021 Acura TLX, we evaluated the ELS STUDIO 3D system and couldn't believe that a system of this caliber comes standard on most of the new TLX variants (in addition to many of the new Acura vehicles).
The 16-channel, 17-speaker system is a game-changer for luxury sedans, creating an exceptionally immersive 3D soundtrack with full 5.1 surrounds sound capability. The inclusion of four overhead, ceiling-mounted speakers aids in the creation of a three-dimensional audio image and truly fills the cabin with music, whether you're at the front or back.
From the gentle twirling of drum brushes to the luscious tones of a guitar or piano, everything was rich and bright, and the speakers caught up even the finest details. Most crucially, vocals were kept in the forefront of the mix, allowing melodies to resonate throughout the cabin.
#5. Land Rover x Meridian
Land Rover is known for its luxurious interiors, and the sound system in its vehicles is no exception. Meridian and the premium SUV manufacturer have collaborated on a cutting-edge sound system that emphasizes music purity and authenticity. As they blast through strong speakers in the car, songs sound more true-to-life and closer to how they were recorded in the studio.
The sound system in Land Rover cars is no exception to the company's reputation for sumptuous interiors. Meridian and the premium SUV maker have teamed up to create a cutting-edge sound system that emphasizes music purity and authenticity. Songs sound more true-to-life and closer to how they were recorded in the studio as they burst through powerful speakers in the car.
Also Check: 5 Top-Notch Cars That Look Like Range Rover But Cheaper
#6. Lincoln Corsair x Revel
Lincoln has a long history with music, having sponsored the Grammy Awards as well as numerous music festivals and performances. With a 14-speaker premium Revel audio system that delivers warm, spacious sound inside the luxurious two-row SUV, the legendary car firm has also introduced the concert experience into its new fleet of vehicles.
The Corsair is a terrific road trip automobile with well-placed speakers that are adjusted to assure the maximum audio quality for the cabin size and acoustic housing (we drove it through the metropolitan streets and country roads of Nashville). Like a window seat on a VIP plane or your favourite chair in your library or den, the interior design and speaker design are both attractive and high-end.
#7. Volvo XC90 x Bowers & Wilkins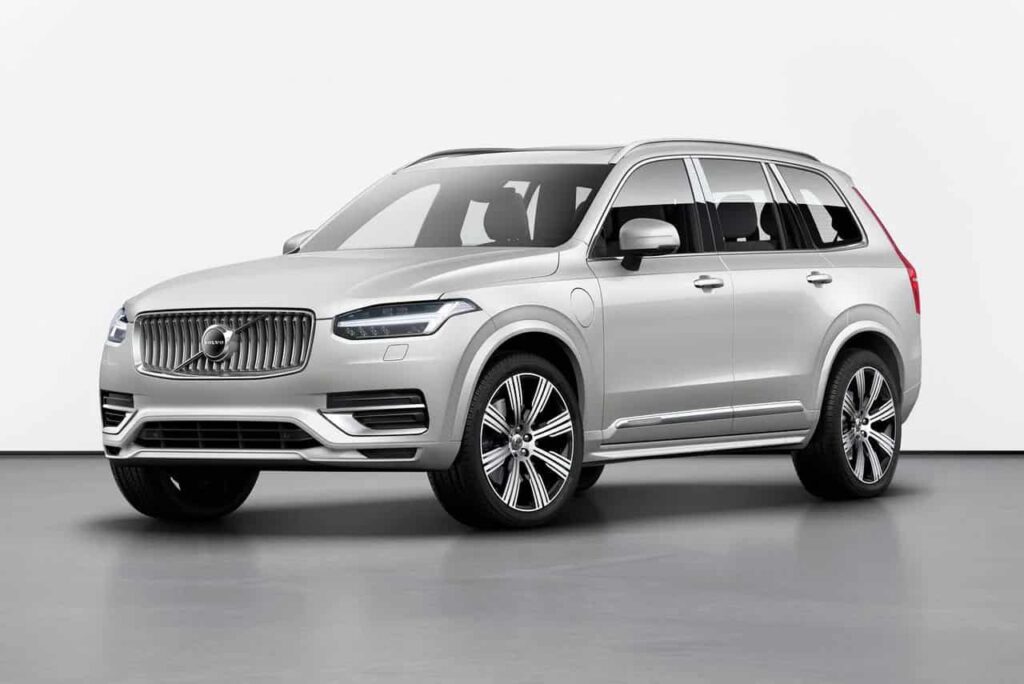 This model may be upgraded to include the coveted Bowers & Wilkins audio system for a modest fee. This upgrade adds 19 speakers strategically positioned throughout the cabin for improved acoustics. This system has seven times the wattage of a regular OEM car audio in terms of power. The XC90's audio system also includes an air-ventilated subwoofer that can produce bass that you can feel in your bones.
The numerous speakers in the Volvo portray themselves as small works of art, with designed translucent covers and bright yellows within the speakers. SiriusXM® Satellite Radio subscriptions are compatible with the system, allowing you to listen to your favorite talk radio show or music channel.
Another fantastic feature of SiriusXM® is that you can keep listening to that cable news show while eating breakfast and rushing out the door to work. To prepare for the day ahead, connect your phone through Bluetooth and play some calming music from your personal collection.
Also Check: Best Electric Cars in and Around $30k
#8. Lexus IS 350 F SPORT x Mark Levinson
The Lexus IS includes a 15-speaker Mark Levinson sound system with four times the power of a typical car audio. If that isn't enough, you can upgrade to a nine-fold more powerful wattage. Either way, the audio quality is excellent. The Mark Levinson brand is regarded as one of the best in high-end audio.
The Levinson Quantum Logic Surround is used in the Lexus IS sound system, which uses algorithms to extract and enhance the greatest aspects of any given song. This technique enhances the listener's ability to hear each note more clearly than before. Lexus and Mark Levinson didn't waste any time selecting where and how to deploy the gear around the interior for the finest potential sound.
It's reasonable to say they succeeded in immersing every passenger in a wave of high-quality sound. It's also reasonable to state that the Lexus IS 2021 is one of our top recommendations for excellent sound systems.
#9. Audi A3 Sedan x B&O
If you choose the top-of-the-line Premium Plus trim, you'll get a fantastic Bang & Olufsen (B&O) sound system. B&O has spent nearly a century honing its products' acoustic experiences. Many claim that the brand is considerably superior to Bose, but we'll leave that up to you to decide.
The 14 high-powered speakers in the A3 B&O sound system deliver four times the wattage of a stock car stereo. B&O collaborated closely with Audi to ensure that the speaker grilles matched the car doors and other placement areas. This was undoubtedly the case, since these speakers are attractive and capable of delivering clear, high-quality sound at any volume.
Also Check: Top 9 New Cars With Inline 6 Engines
#10. Cadillac CT4 Sedan x Bose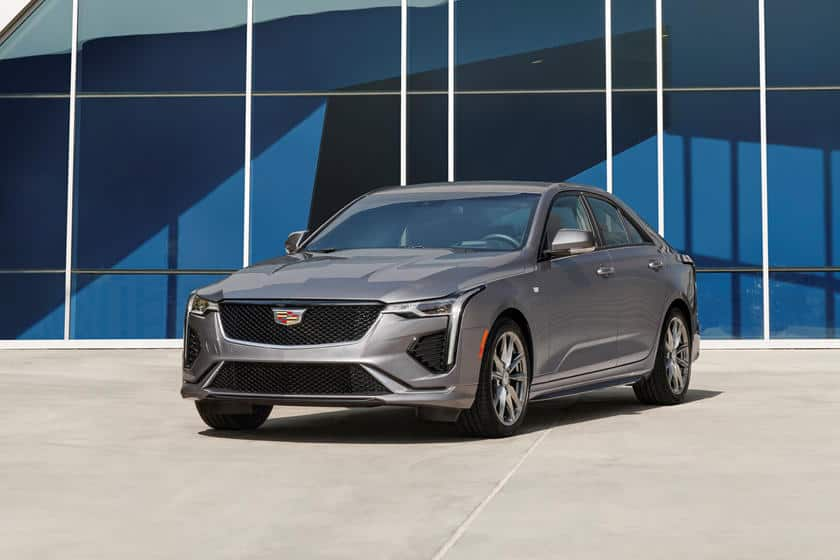 Choose the Premium Luxury trim for the Bose Premium surround sound audio system on the 2021 CT4. Bose has long been a household name in the world of high-end audio. It's only natural that they'd partner up with a legend like Cadillac. Because this sound system is made up of 14 precisely placed high-performance speakers, you'll be delighted they did.
The new Audio Pilot technology from Bose scans the environment for any continuing noise that could degrade your listening experience. If a significant amount of background noise is detected, Audio Pilot automatically adjusts the level to cover it.
The sound system for the CT4 was designed specifically for the acoustics of the vehicle's cabin. Bose's audiophiles worked long and hard to create the most realistic listening experience imaginable. When you combine all of this with an 8-inch touchscreen infotainment system and smartphone connection, you have one of our top recommendations for sound systems in cars.
FAQs
Which car brands are known for cars with good sound systems?
The car brands which are known for good sound systems are Acura – Krell, Audi – Bang & Olufsen, Bentley – Naim, BMW – Harman Kardon, Genesis – Lexicon, Land Rover Range Rover Sport – Meridian, Lexus – Mark Levinson, Lincoln – Revel.
What cars come with good sound systems?
Audi A4 Vorsprung, Toyota Aygo JBL Edition, Volvo XC40, Range Rover Evoque, BMW 5 Series come with good sound systems
What small car has the best sound system?
Volkswagen Polo Beats, Mini Cooper S, Abarth and Fiat 500, Ford Fiesta B&O Play has the small cars with the best sound system.
What car has the loudest sound system?
The backseat and trunk are filled with six 15-inch woofers and two amplifiers. Williams, 53, competes in loudest vehicle stereo events on a regular basis and claims to hold the world record for the loudest single-woofer car (an 18-inch woofer that hit 170.3 dB, louder than most rock concerts)
Which cars have beats by Dre?
Seat Mii, Volkswagen Up, Seat Arona, Volkswagen Polo, Seat Ibiza, Jeep Compass, Abarth 595, Seat Tarraco cars have beats by Dre.
Conclusions
If you enjoy music or spend a lot of time in your car, investing in a premium sound system may be a good investment. While delayed in traffic or on a lengthy car ride, nothing beats listening to your favorite music. And when the music is of exceptional quality, the time spent in the automobile can be downright pleasurable. If you want the best possible listening experience, you can safely choose from above the new cars with the best sound systems, any of these vehicles the next time you go car shopping.